Alcatel OmniPCX Office
ECS is a privately owned and independent telecoms provider that has installed many Alcatel OmniPCX  a single, integrated communication system that satisfies every communication need of small to medium sized businesses, providing advanced telephony – TDM and IP, shared secure high speed Internet access, e-mail, and LAN switching. This is the first true e-communication appliance which allows SMEs to benefit from voice and data convergence, avoiding complex deployment and integration of voice and data products.
Alcatel telephony solutions are designed to cover all business communication requirements across all industries. ECS has extensive experience working with Alcatel and specialising in the installation, support and maintenance. We work with your business to find the perfect solution for your specific requirements.
Alcatel telephony systems are extremely adaptable and scalable, giving businesses the option to expand in line with business growth. Our telephony solutions present long-term value for businesses. We can provide everything from basic handsets to IP phones and integrated devices, attendant consoles and conference units.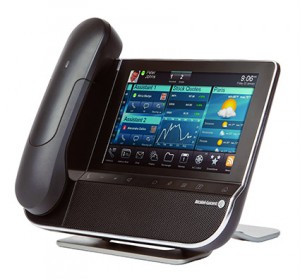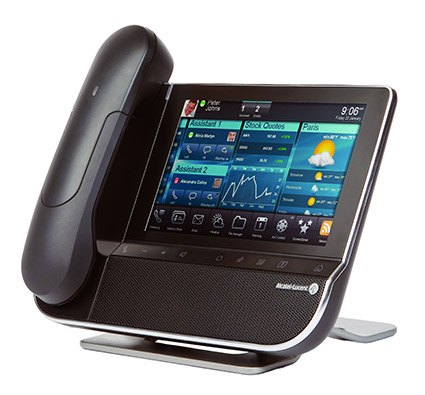 We pride ourselves on our after sales support. We always provide full user training with every phone system to make sure you and your staff can make the most of your investment. We also include a full maintenance package so that in the unlikely event of a problem we can sort it out quickly. 
ECS focuses on delivering the infrastructure and technical support  needed to deliver robust, business focused telecoms solutions for you. We will ensure that the needs of your business are paramount as you would expect from 30 years of experience supplying office phone systems.
ECS can supply and maintain all types and makes of telephones and systems to suit our your business needs.

ECS Hosted Telephone System
Another option is a ECS Hosted Telephone System – this sits in the cloud rather than in your office, and calls are made and received over a broadband connection.
ECS will guide you through all these key questions to make sure that your phone systems meets your business needs.
How many telephones and which type do you need?
Do you need Internet connection on their desk?
How many external lines are needed for phones?
Is there a central reception desk which will receive all incoming calls?
What type of lines do you need – do you need a DDI range (direct dial numbers)?
What growth do you expect in staff numbers and telecoms usage over the next few years?
Have you considered SIP trunks and what type of broadband does your business need?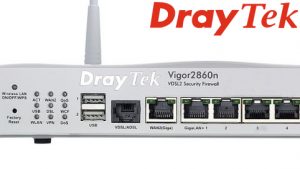 There are many more detailed questions that need to be asked but ECS will guide you through the process to make sure you the perfect communication solution at the most cost effective price.